In kabouters geloof ik al een hele tijd niet meer. Maar sinds Chris de Geest in 1992 lid werd van de beheergroep ben ik weer gaan geloven in het bestaan van kabouters.
Chris stond altijd klaar voor de groep en door ons werd hij gekscherend "de Kabouter" genoemd.
Chris was geen man op de voorgrond, nee in stilte - als we er niet waren - voerde hij ongemerkt zijn vele taken uit.
Hij sloot dagelijks deuren en ramen, verzorgde de kippen, begeleidde installateurs en aannemers, haalde de boodschappen zodat anderen op de donderdagavond direct aan het werk konden. Niets was hem te veel!
Het laatste jaar – toen zijn gezondheid hem parten speelde – bleef hij toch bij ons betrokken.
Nu is hij niet meer onder ons. We zullen je missen Chris.
Met een saluut,
het bestuur en de beheergroep
Beste scouts,
Op zaterdag 27 (tot en met zondag 28 oktober) is er alweer de 38e editie van de legendarische NVDKO! 24 uur lang gamen tot je ogen er bij neervallen.
Heb je zin om een avondje/nachtje te gamen? Dan is het echt gaaf om hier aan mee te doen! Scouts, Explorers, Stam, vrienden en leiding zijn welkom om in een netwerk met computers en game consoles tegen elkaar te gamen, bestandjes uit te wisselen en offline vrienden te maken. Natuurlijk zijn de verkenners vanaf 11 jaar ook welkom mits ze toestemming hebben van hun ouders.
Ons plan is om de deel en de rest van de boerderij te veranderen in een grote speelhal waar iedereen kan gamen, tot de ogen neervallen. Vandaar nog steeds de naam: Nacht Van De Kleine Oogjes!
Het heeft even iets langer geduurd maar de foto's van de kampen en het overvliegen staan online.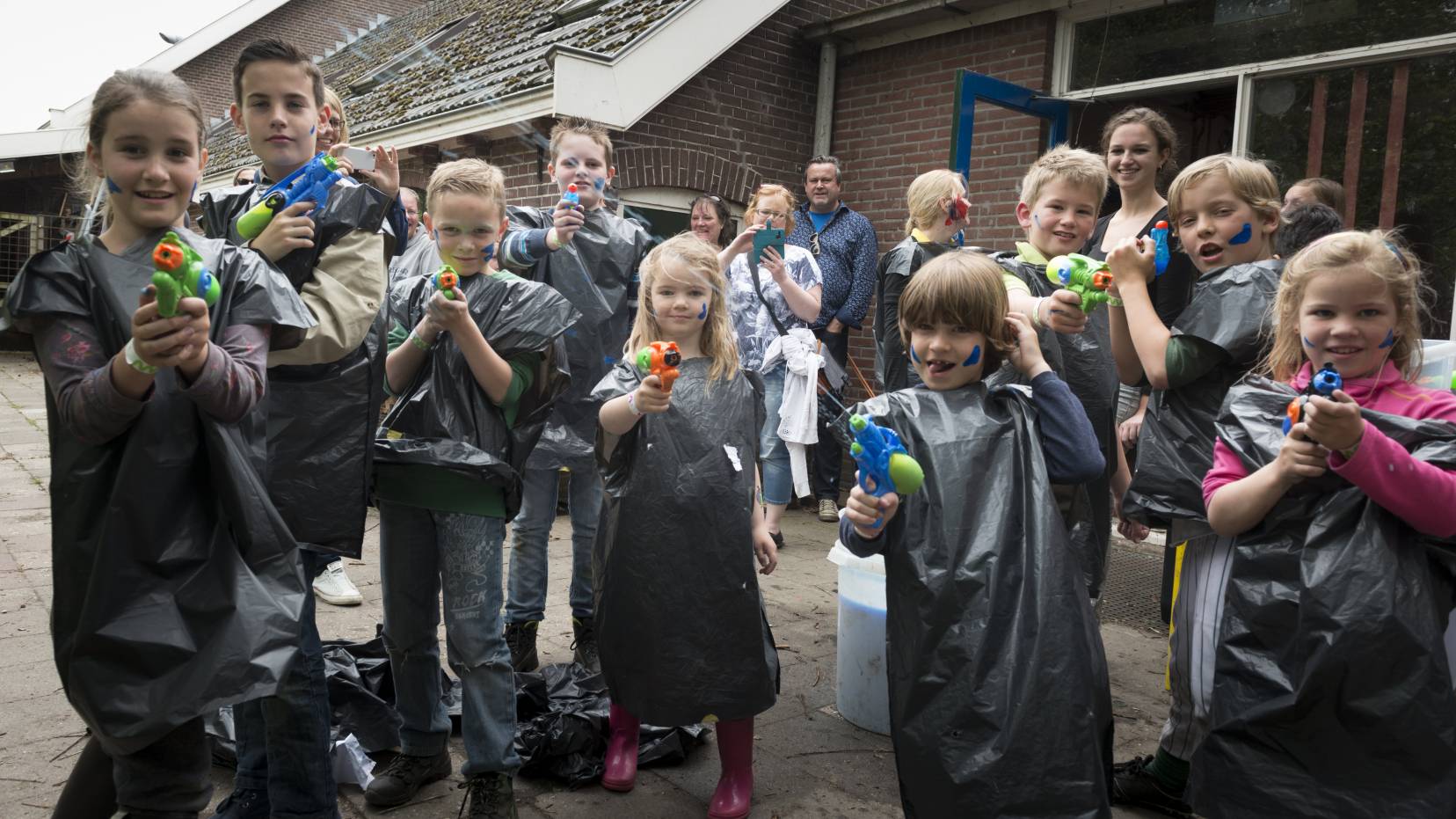 Zaterdag 26 mei breekt de leukste dag in de lente weer aan: De Albert Schweitzer groep organiseert haar opendag, de ScowOpen. Van 12:00 tot 16:00 is iedereen weer extra welkom om te kijken waar de groep om draait. De dag staat in het teken van toffe en gave scoutingactiviteiten en natuurlijk ook een kopje koffie voor de ouders.


De ScowOpen is begonnen ter viering van het 50 jaar jubileum van Scouting Woerden. Inmiddels is de dag drie jaar later dé opendag van Woerden en omstreken. Het mooie weer is al gereserveerd en met activiteiten als popcorn poffen, levend angry birds, knutselen, kano's varen en een escape room beloofd het een succes te worden. De activiteiten worden ondersteund door onze vrijwilligers, die ervaring hebben met verschillende leeftijden. Daardoor is er voor iedereen wel iets leuks te doen. Tegelijkertijd staan ze klaar voor al uw vragen waarom scouting zo leuk is, of om de weg te wijzen: We hebben immers een prachtig terrein met boerderij de Antoniahoeven als middelpunt. De dag zit niet alleen vol met activiteiten voor kinderen, ook ouders hoeven zich niet te vervelen met het nieuwe onderdeel: het Foodfestival! Omdat onze vereniging door vrijwilligers gedraaid wordt, vraagt de dag wel een kleine vergoeding: Voor een bandje van 5 euro kunnen kinderen zich een middag lang vermaken. Ouders hebben geen bandje nodig, maar kunnen wel een versnapering op het foodfestival verkrijgen. Overigens is het aantrekken van oude kleding zeker aangeraden.
Kortom, het belooft een onvergetelijke dag te worden. Wil jij de zomer goed beginnen, kom dan langs!
Vanwege de grote te verwachte drukte en het gebrek aan parkeerplaatsen, verzoeken we iedereen lekker op de fiets te komen. We zijn te vinden op aan Kromwijkerdijk 116, 3448 HW Woerden, via internet op deze site en via social media op het Twitteraccount @ScoutingWoerden en pagina
https://www.facebook.com/events/232610994154671/
op Facebook.
Zondag 13 mei 2018 werd de eerste BoP, Batte of Pancakes, gehouden in de bartuin. 4 Bakkers streden met elkaar om de beste koekenbakker te worden, 5 juryleden proefden (niet altijd) met smaak alle baksels en ruim 20 pannenkoekeneters gaven ook hun mening tussen de naturel, spek/kaas en specials door. Het was een zeer gezellige en smaakvolle middag/avond, met een vleugje competitiedrang, het was tenslotte een wedstrijd. 
Na rijp beraad, met vooral streng commentaar van het jongste jurylid Mike, is Ritsaert Snijder benoemd tot beste koekenbakker. Gefeliciteerd met deze mooie titel. 
Wie het water al in de mond loopt: volgend jaar is er weer een nieuwe kans om te komen bakken, jureren en vooral proeven.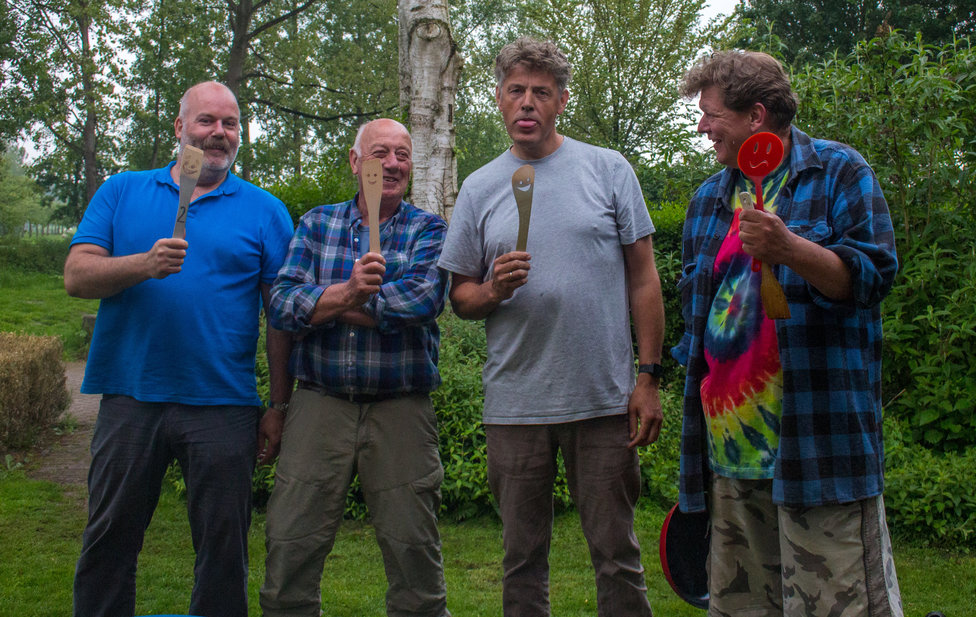 Traditionele plantjesmarkt
Zoals gebruikelijk de zaterdag voor Moederdag, dit jaar op 12 mei, werd door de
Woerdense Lions
de Geraniummarkt georganiseerd.
Prachtig weer zorgde voor een optimale stemming. Vrolijke klanten, goed geluimde "Lions" en behulpzame scouts!
Het grote assortiment plantjes waaronder hangende en staande geraniums, (mini) petunia's en andere vaste bodembedekkers gingen grif van de hand.
De activiteiten stonden in het kader van de traditionele actie voor fondsenwerving 2018 van de Lions. De Lions hebben ons als
jaardoel 2017-2018
gekozen. De opbrengst van de plantjesmarkt gaat naar Scouting Woerden.
Een bedankje aan de klanten én aan de Lions is wel op zijn plaats….. Bedankt!